Pizza made from genuine Italian ingredients by Angelo - our Italian chef.
A restaurant where the quality of the food and the satisfaction of our customers is the main goal. Taste our pizza made from the ingrediences brought from all over Italy.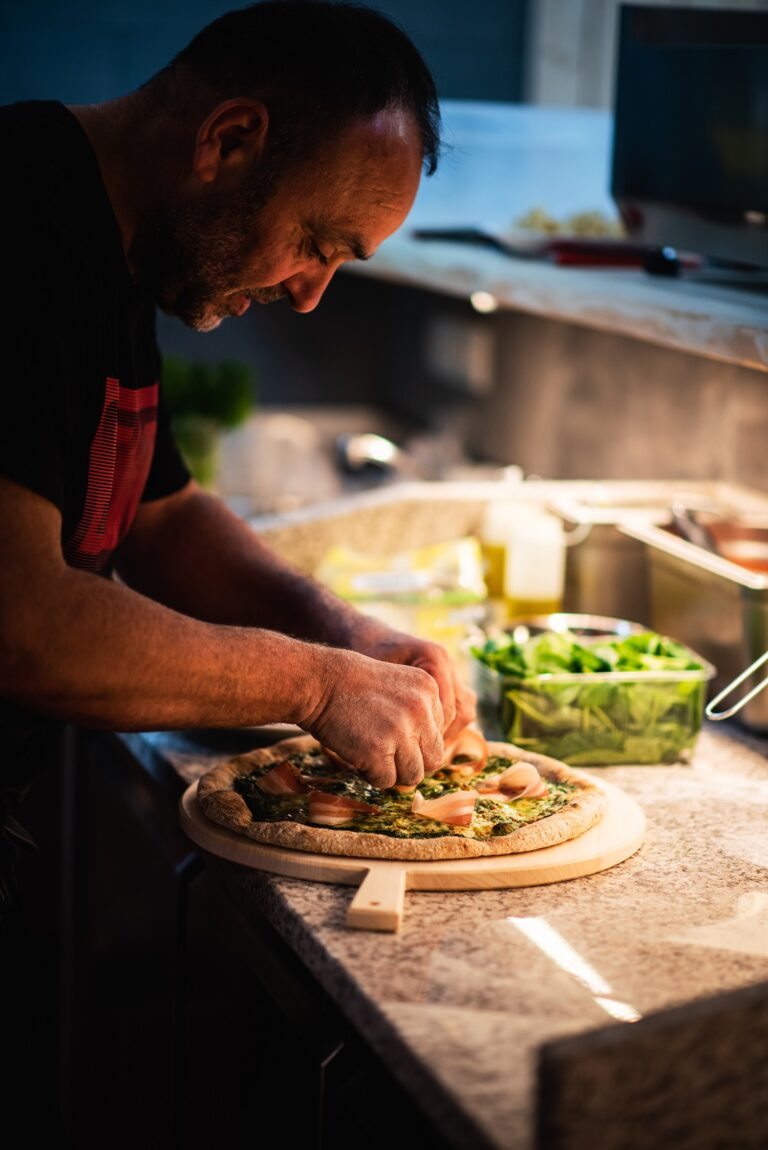 We focus on the quality and the authenticity of the ingredients, that comes from various parts of italy. The essentials are the italian flour, italian peeled tomatos and mozarella Fior di Latte or Buffala. There are two kinds of the dough – classical or cereal. And there is Angelo, the italian pizza master..
Food delivery / Takeaway food
Mon: 11:00 – 21:00
Tue: closed
Wed: 11:00 – 21:00
Thu: 11:00 – 21:00
Fri: 11:00 – 22:00
Sat: 11:00 – 22:00
Sun: 11:00 – 21:00
Wed – Mon: 11:00 – 21:00
Tue: closed
Packing 12 CZK / pizza
Beverages are not included in the FREE shipping order limit.
Because of the preference of guests in the restaurant, the delivery time may vary in winter and summer.
In the winter we do not delivery to places difficult to get to such as huts in pec pod Sněžkou, Úpa… However, we can come closer to you to the highroads, centers…
1. ZONE - FREE for over 250 Kč, or 60 Kč
Svoboda nad Úpou, Maršov 1, Maršov 2
2. ZONE - FREE for over 500 Kč, or 90 Kč
Horní Maršov, Dolní Lysečiny, Temný Důl, Jánské Lázně, Hertvíkovice, Mladé Buky, Kalná Voda
3. ZONE - FREE for over 850 Kč, or 150 Kč
Pec pod Sněžkou (centrum), Velká Úpa (centrum), Horní Albeřice, Dolní Albeřice, Černý Důl, Čistá v Krkonoších, Javorník, Rudník (k poště), Vlčice, Trutnov – Horní Staré Město, Trutnov, Babí
4. ZONE - min. order 1 100 Kč, delivery for free
Pec pod Sněžkou (chaty), Velká Úpa (chaty), Horní Malá Úpa, Dolní Malá Úpa, Lánov, Rudník (za poštu), Hostinné, Pilníkov, Staré Buky, Nový Rokytník, Studenec, Starý Rokytník, Poříčí, Žacléř